About Us
The Diamond destination experience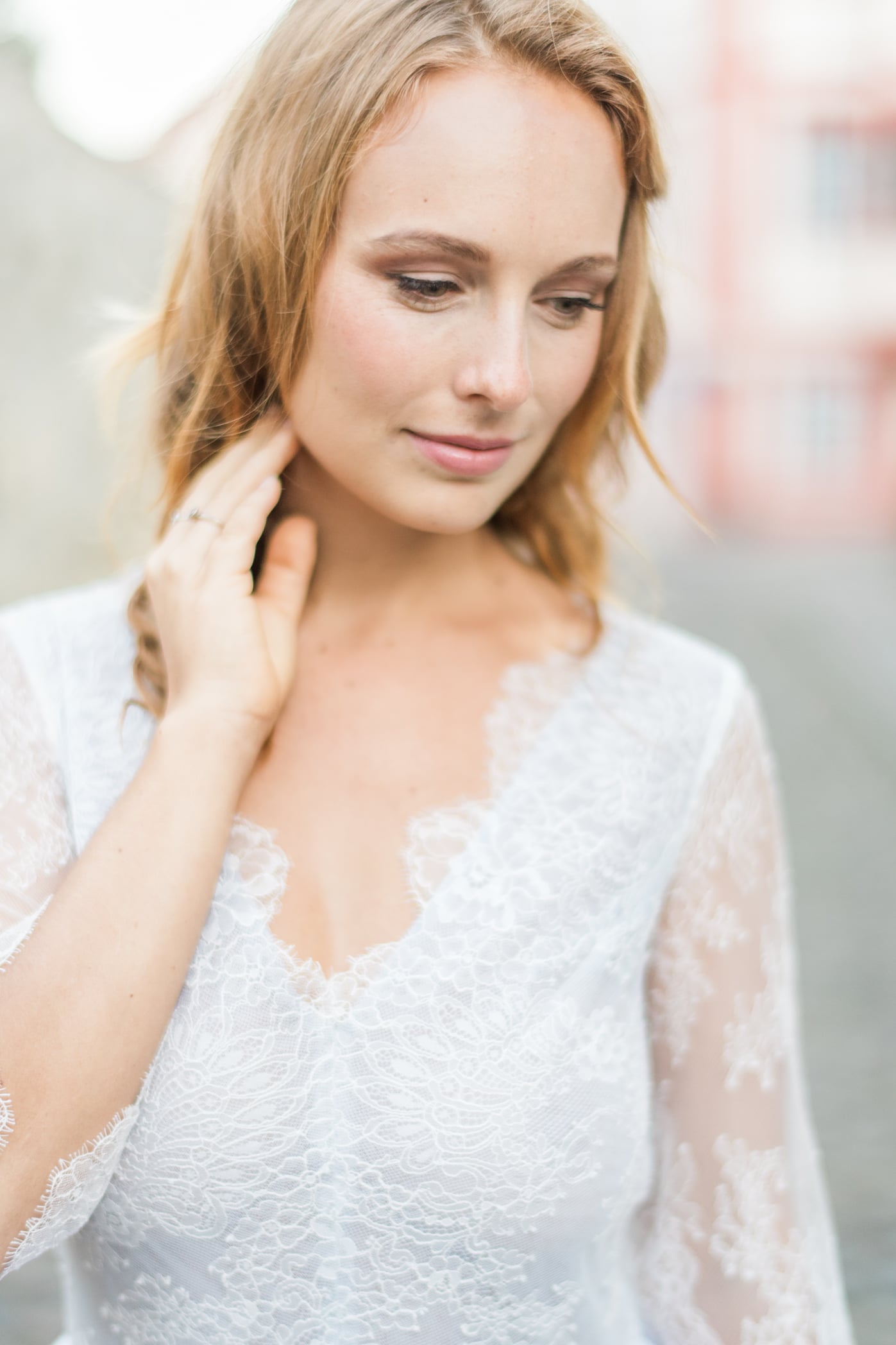 Perfectly Simple Diamond Engagement Rings
At The Diamond Destination, we pride ourselves on providing the highest level of customer service and curating the finest engagement jewelry possible.  We only sell diamond jewelry that is of the best cut, color, and clarity that we guarantee will impress your future bride.  We understand that buying an engagement ring is a significant investment, and we want to ensure that you have a positive and stress-free experience. Our team of experts are here to guide you through the process and answer any questions you may have. We also offer discrete packaging and shipping, so you can be confident that your purchase is guaranteed and any surprises planned can be kept safe with us.
CONSCIOUS CHOICES
Ethically Sourced Diamonds
Lab-grown diamonds are considered an environmentally friendly option for consumers who are concerned about the impact of diamond mining on the environment and other humans. Unlike mined diamonds, which require large-scale mining operations that can damage the land and surrounding ecosystems, lab-grown diamonds are created in a controlled laboratory environment using sustainable technology. Additionally, lab-grown diamonds don't produce the same level of carbon emissions and waste that traditional diamond mining operations do, making them a more sustainable choice for eco-conscious consumers.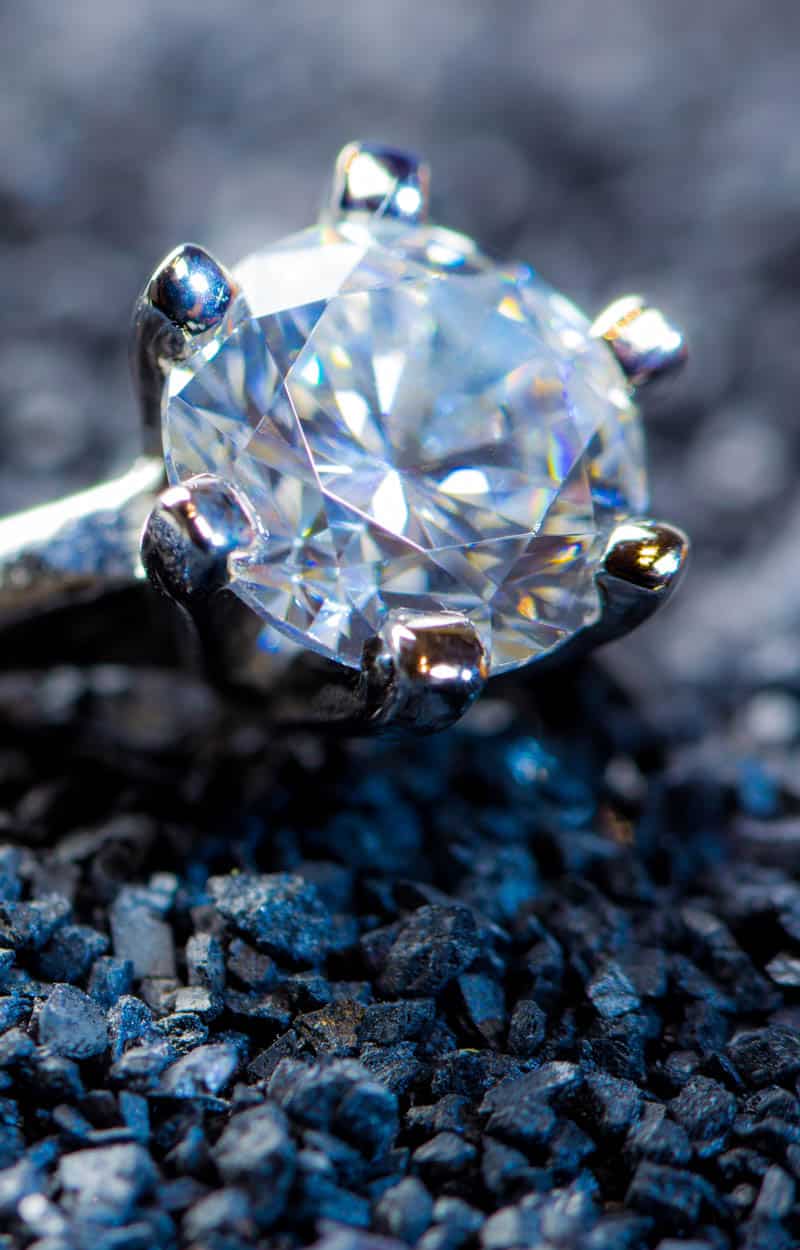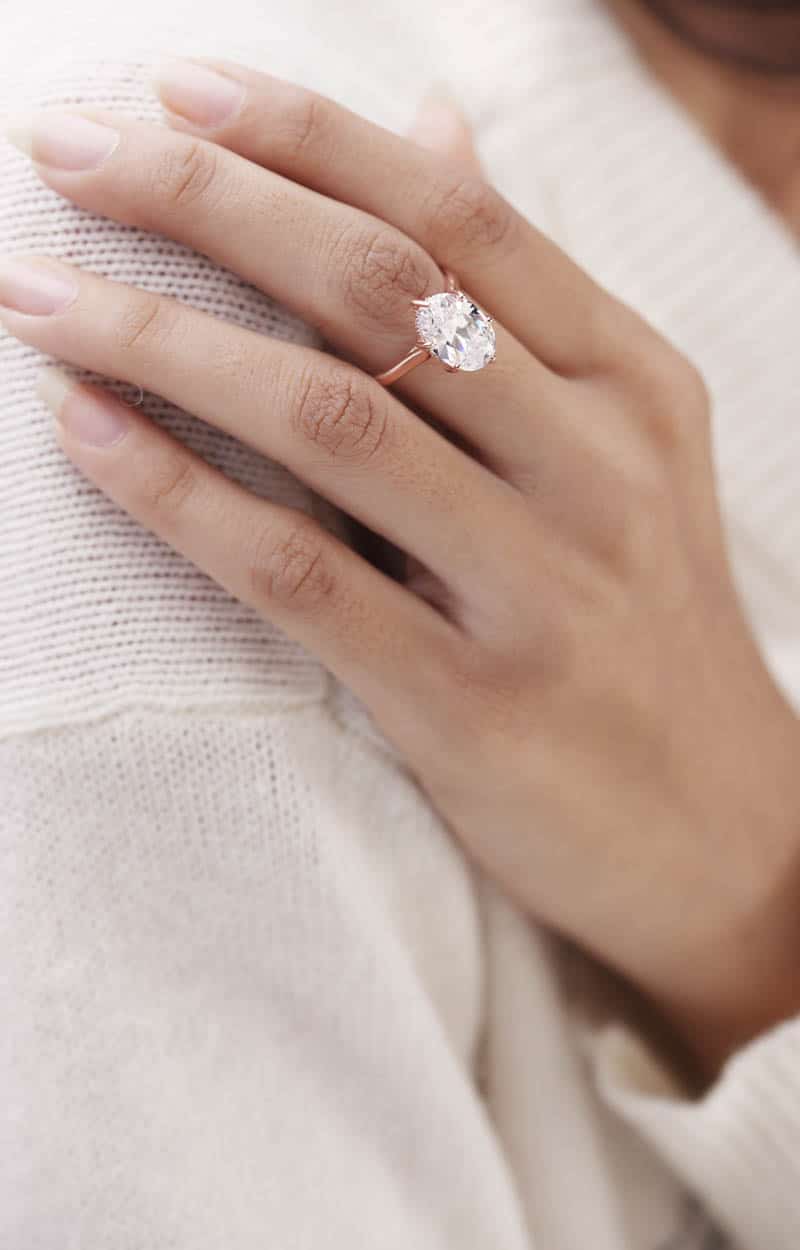 At The Diamond Destination, we are committed to providing the highest quality jewelry to our customers. Our selection of lab-grown diamonds includes only the finest cut, clarity, and color grades, ensuring that each piece of jewelry is truly exceptional. We stand behind the quality of our products with a guarantee that your purchase will exceed your expectations.
In addition to our commitment to quality, we also believe that excellent customer service is key to our success. We understand that purchasing an engagement ring is a significant investment, and we are dedicated to helping our customers find the perfect piece of jewelry for their needs. Our team of diamond experts is always available to answer questions and provide guidance throughout the buying process.  On-going customer referrals are a true testament to the high level of service we provide.
If the jewelry you have received is not exactly what we promised, you may exchange it up to 60 days after your purchase.
Don't stress in buying your jewelry online, our rings come with a complimentary 60 Day Re-Sizing Policy.
Your purchase comes with an IGI Diamond Report and an official appraisal for insurance.
We take immense pride in our in-house jeweler, who brings over 20 years of invaluable experience in crafting exquisite custom diamond jewelry. With a keen eye for detail and a passion for creating unique pieces, our jeweler possesses an unparalleled skill set that sets her apart. From designing custom settings that perfectly showcase the brilliance of each diamond to offering expert advice on diamond selection, she ensures that every piece she creates is a true masterpiece. 
Our jeweler's extensive knowledge about diamonds and the diamond industry is a testament to her dedication and commitment to her craft. She stays up-to-date with the latest advancements and trends, ensuring that her designs remain contemporary and timeless. Whether you're seeking a breathtaking engagement ring or a stunning necklace, our jeweler's expertise guarantees that your vision will be transformed into a reality, with every facet reflecting elegance and sophistication. Entrust your jewelry dreams to our in-house jeweler and experience the unmatched craftsmanship that comes with her years of experience in creating bespoke diamond jewelry.
certification
Put Your Trust in Us
The Diamond Destination online shop is widely trusted in the jewelry industry due to its certifications from the International Gemological Institute (IGI) and the Gemological Institute of America (GIA). These prestigious certifications validate the shop's commitment to quality, authenticity, and professionalism. The IGI and GIA are renowned institutions with rigorous standards for diamond grading and gemological expertise. By being certified by both institutions, The Diamond Destination ensures customers receive genuine, accurately graded diamonds and gemstones. The certifications also demonstrate the shop's dedication to transparency and ethical practices, including responsible sourcing. Overall, The Diamond Destination's certifications from the IGI and GIA solidify its reputation as a trusted online destination for high-quality, ethically sourced diamonds and gemstones in the industry.